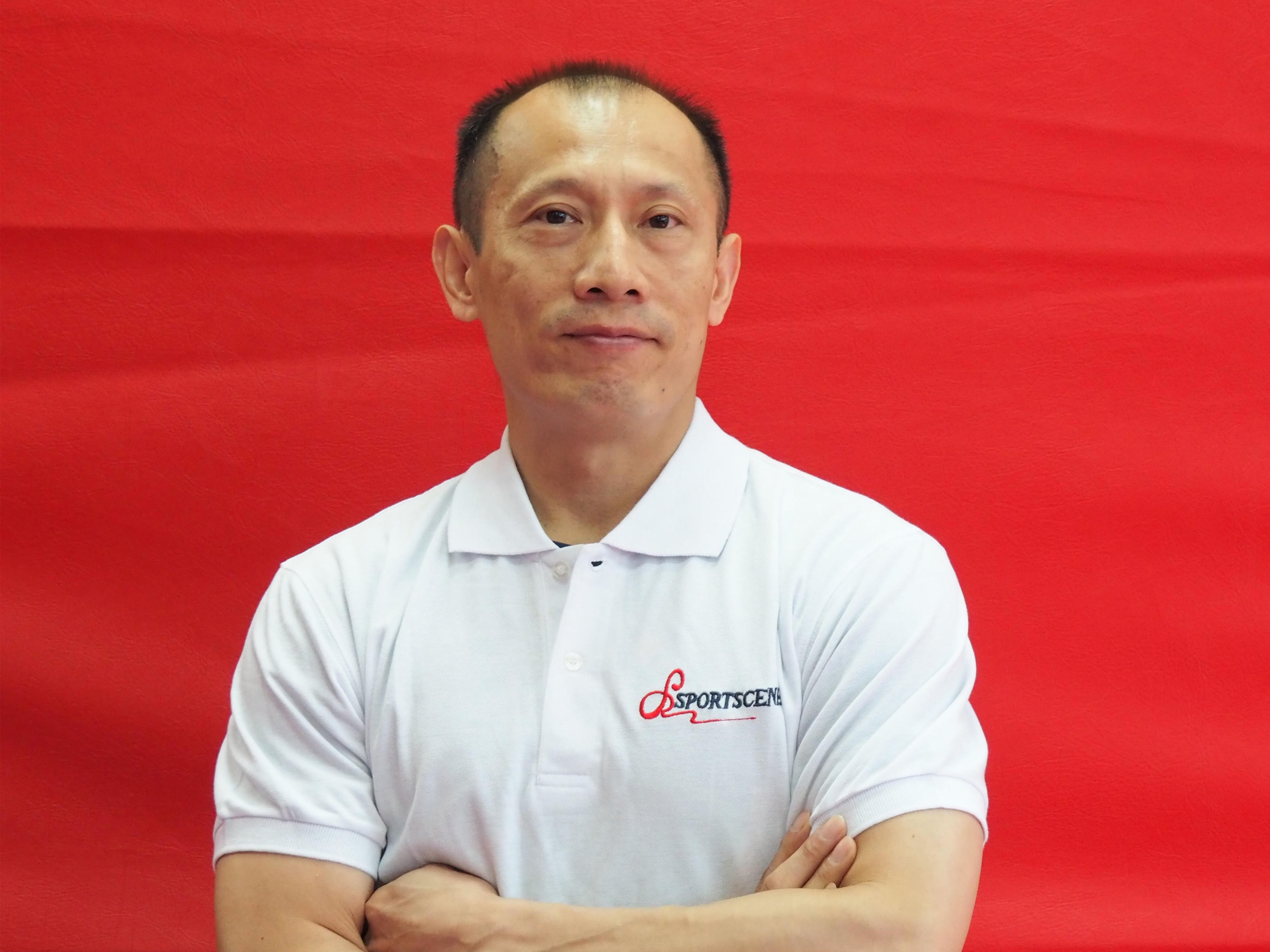 Lin Huai Shan
Vice Head Coach
The Gymnastics Association of Hong Kong China- Men's Artistic Gymnastic Elementary Coach Certificate.
Level 4' International Judge Course for Men's Artistic Gymnastics in Hong Kong
Hong Kong Coaching Committee- Level 1 Sports-General Theory of the Hong Kong Coach Accreditation Programme
St. John Ambulance First Aid Certificate
Level 1 Men's Gymnastics Coach in Guangdong Vocational and Technical College of Sports
Sportscene Level 1 Artistic Gymnastics Coach Certificate
Certificate of Aerobic Gymnastics coaching workshop from Guangzhou
From 2003 to now helping Sportscene Ltd archive excellent result in different local and international competition.
Former instructor athlete in Dongguan City Sport School Gymnastics Team.
Former China National Gymnastics Team member
The 2nd Runner-up in All Round in the 7th National Games, 1993
Romanian International Gymnastics Pommel Horse 1st place, Ring and Horizontal Bar 2nd place, 91
National Champion Pommel Horse 1st place.
German DTB Gymnastics Prizes Pommel Horse 1st place, and Horizontal Bar 3rd Place, 91.
National Gymnastics Championship, Ring and Parallel Bar 2nd place, Horizontal Bar 3rd place, 89
More than 10 years on Professional coaching experience.