Dear Parent,
Sportscene is pleased to announce that regular gymnastics classes at Kowloon Tong Campus will resume normal, only a slightly change on the training days: Mon, Thu, Fri and Sat. The resumption schedule is listed as following table. Please send us email by reserving the regular training schedule and the e-confirmation will be sent from the admin department.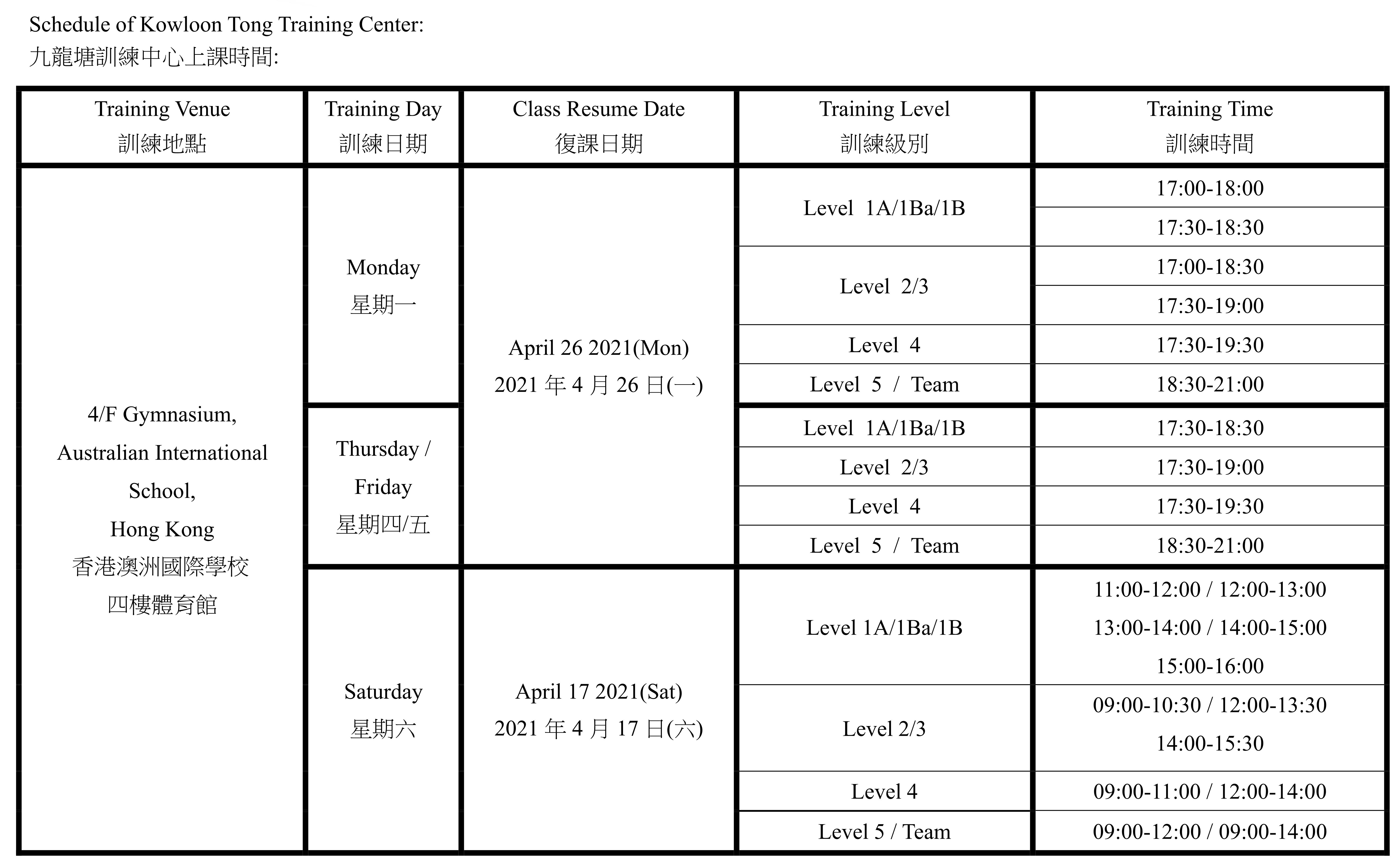 As we would like to have flow control and follow the gathering restriction, please check with the training schedule and reserve the place by replying email as spaces are limited.
There are some guidelines for all gymnasts before class. Also, to ensure the safety of everyone, all gymnasts have to fill in and return the Health Declaration Form 48-hr before the first class. Otherwise, you will not be allow to enter to the gymnasium.
Spaces are limited. First come, first serve. Thank you for your attention and continuity support.
Should you have any queries, please do not hesitate to contact us at any time.
We are looking forward to see you soon!
Sportscene Ltd.